UCM Upholstery Cleaning Houston, TX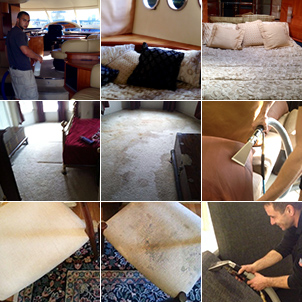 Looking for professional cleaning services in the Houston - Sugar Land - The Woodlands metropolitan area?
You've come to the right place!
UCM Upholstery Cleaning has been offering a wide variety of professional cleaning services for over a decade. We are experts of upholstery cleaning, of every type, kind, fabric, leather and design. We use hot water extraction to clean your furniture thoroughly and bring it to the cleanest condition possible. Don't you miss how your furniture looked when it was brand new? We can help bring it back to its splendor, reviving it to how it was years ago.
Every item gets special attention
Every item of furniture requires a different approach for cleaning. Every sofa, loveseat, chair, dining chair, lounge, office chair and bench needs the right cleaning for it specifically for optimal cleaning results. Not every furniture item is like the one next to it, and it takes a professional to know the differences and different ways to clean each one.
Whether your couch is a simple fabric couch, bought at a local big box store, or a more upbeat and classy lounge chair, it deserves a professional deep clean, going deep into its fibers and extracting all the dust, dirt and grime it collected over the years. A professional cleaning technician would be able to give it the attention it needs, making it as clean as possible.
Professionals! From Start to Finish
We have years of experience in the cleaning industry. Whether it's upholstery, carpets or rugs - we've cleaned them all. We are skilled and experienced in various cleaning services, not to mention the amount of equipment and products we went through. Gallons of cleaning agents and several hot water machines later, we're still providing awesome cleaning results to our clients, time and time again. We're not afraid of hard work, so even if you think your furniture can't be cleaned - give us a call. You'd be surprised by what experience and knowledge can get done in the cleaning industry.
How to Get Clean Upholstery in 3 Simple Steps
1. Choose the Service You Need and Want
UCM Upholstery Cleaning can meet all your cleaning service needs. We specialize in upholstery cleaning, as well as cleaning carpets and rugs. You have invested financially in your home and your furniture and carpeting, so you do want it to stay nice and clean for years and years. Stains, dust mites, mildew, pet dander, and smoke all leave toxins on upholstered furniture and carpets, not only ruining your furnishings, but also creating potential health hazards. Keep your home clean and safe with our professional carpet and upholstery cleaners. It will make your home healthier, your carpets and upholstery cleaner and prolong their life span.
Keeping carpets and upholstered furniture looking good for years is easy. All you need is our skilled technicians, equipped with powerful cleaning gear, together with a regular cleaning schedule. We use top of the line equipment and quality detergents and solutions, to provide you with the best results.
UCM Upholstery Cleaning offers clients more than just clean carpets and furniture. Our full service operation can clean every part of your house, inside and out. Our services include:
Tile & Grout Cleaning
Air Duct Cleaning
Water Damage Restoration
Car Interior & Car Seats Cleaning
You can contact us now by calling 832-220-3399. Another possibility is to fill out our quick form, and we'll call you within the hour (during opening hours - 8am to 8pm).
2. Get a Free Onsite Price Estimate!
Call us today to schedule your free price estimate - with no commitment. We will come to your home or office, and provide you with an exact price in accordance with your upholstery and carpets' condition. Don't forget to ask about our special offers: From time to time we will provide very big discounts on our main services and even a Full VIP overhaul cleaning pack for 30% off! Even if you missed the largest discount, we're sure we can offer you the right service at the right time, so - go to step 3!
3. Pick Up the Phone and Call to Book Your Appointment
When it comes to cleaning we are the best. Our reputation in Houston and the surrounding areas is flawless. We want our clients to enjoy our cleaning process and capabilities, providing them with affordable prices, excellent service and cleaning results, and the satisfaction of sitting on clean upholstery.
We provide professional cleaning services to the following locations:
Not in the list? Call us, and we'll do our best to assist you in your location if you are in the metropolitan area of Houston TX and surrounding cities.
Do not hesitate, you've reached the right place. Call us today at 832-220-3399.
What's So Special About UCM Upholstery Cleaning Houston?
We're so glad you asked! We're an experienced team of cleaning technicians, and have been cleaning residential and commercial properties for over a decade in the Sugar Land - Houston - Pearland - Baytown metropolitan area. We love our job, putting smiles on people's faces every day. We come in, clean the furniture and the carpets, and do our best to make them like new. Clean Upholstery and carpeting make the whole house look better, refreshed and also smell fresh and clean.
Cleaning well is a matter of experience, capability and passion. At UCM Upholstery Cleaning Houston we have all 3, and they are at your service. We take on the hardest jobs, as long as they can be cleaned. Whether it's a urine stain on the sofa or a soda spill on the carpet - call us and see it go away with the swing of a wand. A hot water extraction wand, that is.